In the past back up solutions utilized tapes then hard drives. In order to provide for disaster recovery, people would take the tapes or hard drives off site for storage in case their office building burned down. With the push to Cloud services, Cloud based backup solutions are becoming the norm.
NATGisIT is proud to offer several different Cloud Based Backup Solutions to protect your valuable Data. We can offer full Cloud Backup Solutions or a hybrid where there is a hardware appliance stored on site for faster file recovery as well the appliance pushes the backup into the Cloud for off site, safe, encrypted storage.
Below are a couple of screen captures of Barracudas Intronis Cloud Backup solution being utilized on our in house servers.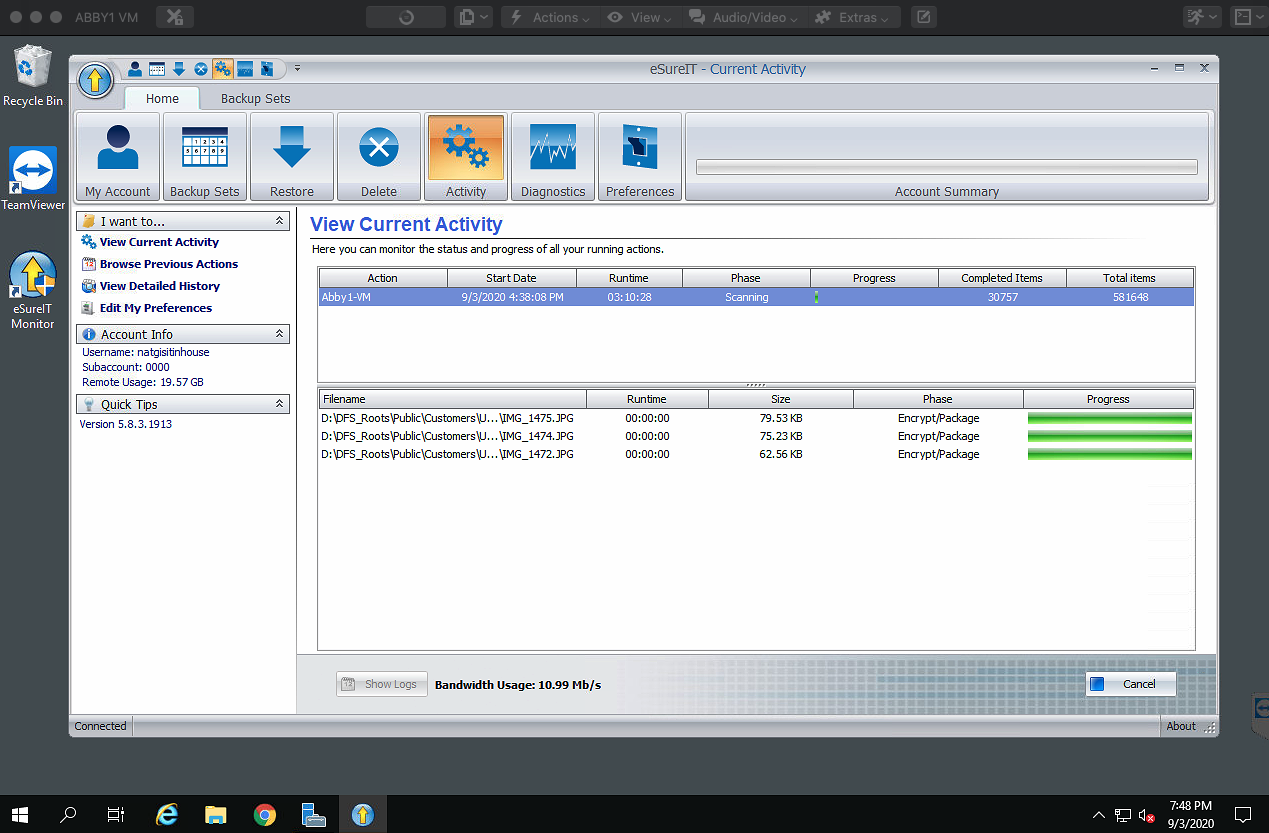 If you are interested in learning more about Cloud Based Backup Solutions please give your NATGisIT Sales Representative a call today.